About Us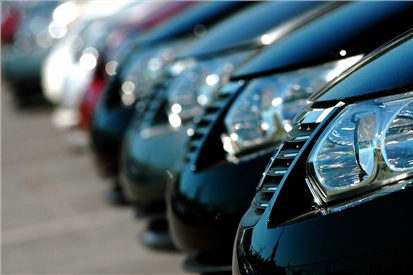 CRAZY MOUNTAIN AUTO, LLC is a new family operated business right in the heart of Montana in Harlowton. Tony and Brandy believe their automobile dealership has already proven to be a great success. They believe their many satisfied customers is confirmation of this success. They are thrilled to be able to provide their services to the quaint little community of Harlowton as well as all of Central Montana.
CRAZY MOUNTAIN AUTO, LLC is located in the heart of Central Montana and they feel that their target areas include Roundup to the East and White Sulpher Springs to the West as well as Stanford to the North and Big Timber to the South and all of the surrounding communities within Central Montana. They are definitely right in the center of it all! It's just a short drive to Harlowton from any one of these areas to their dealerships within the foothills of the Crazy Mountains.
If you want the small town service that has been lost to big business, then CRAZY MOUNTAIN AUTO, LLC may just be the place for you to purchase your next quality pre-owned vehicle. Their inventory has an assortment of high quality vehicles with a variety of price ranges. Tony and Brandy hand select each vehicle and choose only the best! Tony has an extensive background in the business and it's their guarantee that he will go above and beyond to get you into the vehicle you want without high pressure. CRAZY MOUNTAIN AUTO, LLC has a very laid back atmosphere that makes it easy for you to purchase your next vehicle.
Tony has 12 years of experience in the automotive sales industry. He was employed at Rimrock Auto Group in Billings for approximately 10 years and was the General Sales Manager for the later five of those years. His experiences at Rimrock have included general sales, finance manager, and general sales manager. He is very knowledgeable about the business, very personable, and is pleased to be able to offer his services to the community of Harlowton and all of Central Montana. If there is something specific that you have in mind, he will likely find it for you. He is very resourceful and has many connections within the states of Montana, Idaho, and Wyoming.
Brandy spent the majority of her childhood in Harlowton and graduated from Harlowton High School in 1993. She and Tony recently returned to her hometown a few years ago. The community of Harlowton has a lot to offer Tony and Brandy's family and feel as if Harlowton is home. Brandy works as a Registered Nurse at Saint Vincent Healthcare in Billings on the Medical/Oncology unit and absolutely loves her job. She stays busy between caring for their five children, working as a full-time Registered Nurse, and managing the business. She has two years of sales and finance experience in the business and they believe this compliments CRAZY MOUNTAIN AUTO, LLC.
Tony and Brandy believe their business is a nice addition to their community and are extremly excited to provide their services. Central Montana has been in need of a business such as theirs with the small town service that everyone loves. If you see one of their vehicles that interests you, it's worth the drive to their quaint little cabin within the foothills of the Crazy Mountains in Harlowton to see what they can do for you.
Telephone No.:
Office:
406-632-5558
Cellular:
406-696-6741
Address:
Dealership Address
303 2nd Street NW
Harlowton, MT 59036
Dealership Hours:
Monday to Saturday
from 9:00 AM to 6:00 PM